Hi Folks,
I'm so excited that I am about to start putting my A320 sim together. Everything has been packed for a year now. Now that I've left an apartament for a house with a dedicated room to my SIM, I have been reading lots of info in this forum as for
curved screen
,
short throw projectors
and
shell construction
.
Based on the dims of my room (see pic below), Do you think it's possible to combine these three features in this room?
I have one brand new Optoma DLP Model EP1691 (WXGA, 2500:1,) and will buy 2 more in the near future.
What concerns me is that this projector may not perform a good projection due to the dims of room (ceiling height perhaps).
In case I failed to upload the photo, room dimentions are: (3,43mt Lenght x 3,23mt Width x 2,20mt Height) Diagonal measurement is 4,69 meters.
Please give me some comments.
Thank you,
Jose Carlos
A320 - Sao Paulo - Brazil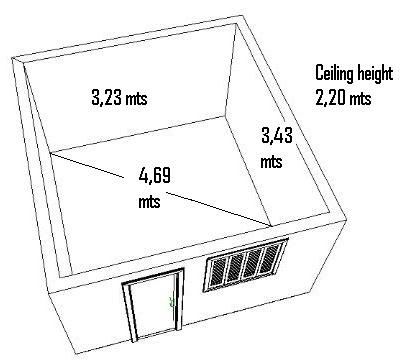 [/img]